Width Fit Finder
FIND THE PERFECT SHOES WITH OUR WIDTH FIT FINDER TO HELP MEASURE YOUR WIDE FEET

Finding the right pair of shoes can be a challenging process, involving overly complex measuring guides that, let's face it, are difficult to follow. However at Wide Fit Shoes, we have made the process as easy as possible. Simply follow our 3 step guide and we'll have you feeling great in no time.
2. My foot width in mm is
If you're not sure how to measure your foot width, watch our short video guide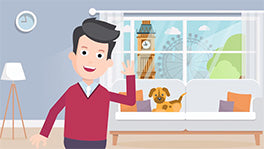 3. My shoe size is
Please select the shoe size you would typically use when purchasing shoes on the high street
Results ...
We have calculated you are a size
Based on your inputs, you are a Wide Fit Shoes size
Wide
Extra wide
Ultra wide
EE
EEE
EEEE
EEEEE
EEEEEE
EEEEEEE
EEEEEEEE
2E
3E
4E
5E
6E
7E
8E
Other links you may find useful